Experiences
Titanic Distillers Premium Tour
Experience the rich heritage and history of Thompson Dock and Pumphouse, and our new state-of-the-art distillery during this unforgettable tour.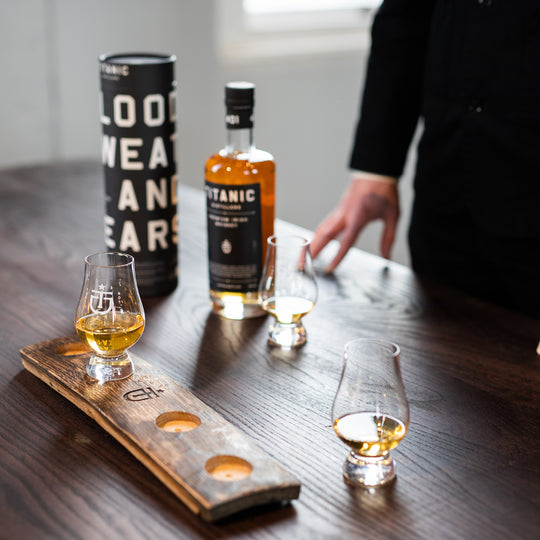 Overview
The Titanic Distillers Premium Tour brings the stories of Thompson Dock's rich heritage to life, while showcasing the innovations of our working-distillery. Visit the historic Thompson Graving Dock, it's joining Pumphouse and the first working distillery in Belfast in almost 90 years. Taste both our award-winning Irish spirits, take home a collector's glass, and experience the new spirit of Belfast's famous docklands.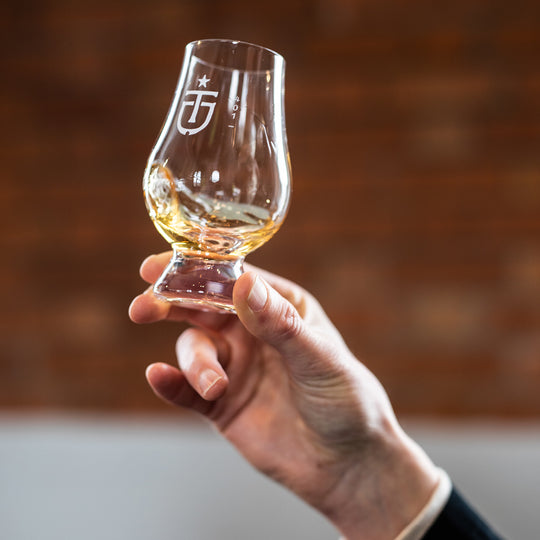 What's included
A 120 minute fully guided tour of both our Distillery and Thompson Graving Dock. Journey back in time and explore how the Pumphouse which was once famed for its feat of engineering, has now become home to our Distillery. Then descend 67 steps into the historic Thompson Graving Dock to experience the conditions and scale of the engineering project, that once produced the largest ship the world had ever seen, before returning to the Distillery for a sensory tasting experience of our award-winning Irish spirits. Your tour will start promptly, please arrive 5-10 minutes before your start-time. We recommend sensible footwear should be worn.